Registration
100K and 100M Races have limits! Sign up early man!
Enter early and you'll save a few bucks man.


Your body and mind will thank you for this weekend escape from the trappings of life, a chance to release your inner hippie and share in some peace, love and time on the trails. Come run, walk, trip and fly with us … into the mystic. -Head Goat
All race entries include post race food, race shirt and a Weekend Pass wristband (a $20 value!) Weekend Pass wristband entitles you to a weekend of rockin' music, entry into Friday 5K, Saturday night 5K/5Mile and Sunday morning 5 mile fun runs, Yoga, use of port o jons, hand washing station and outdoor cold showers (Yikes!)
Camping is extra, but is a ton of fun!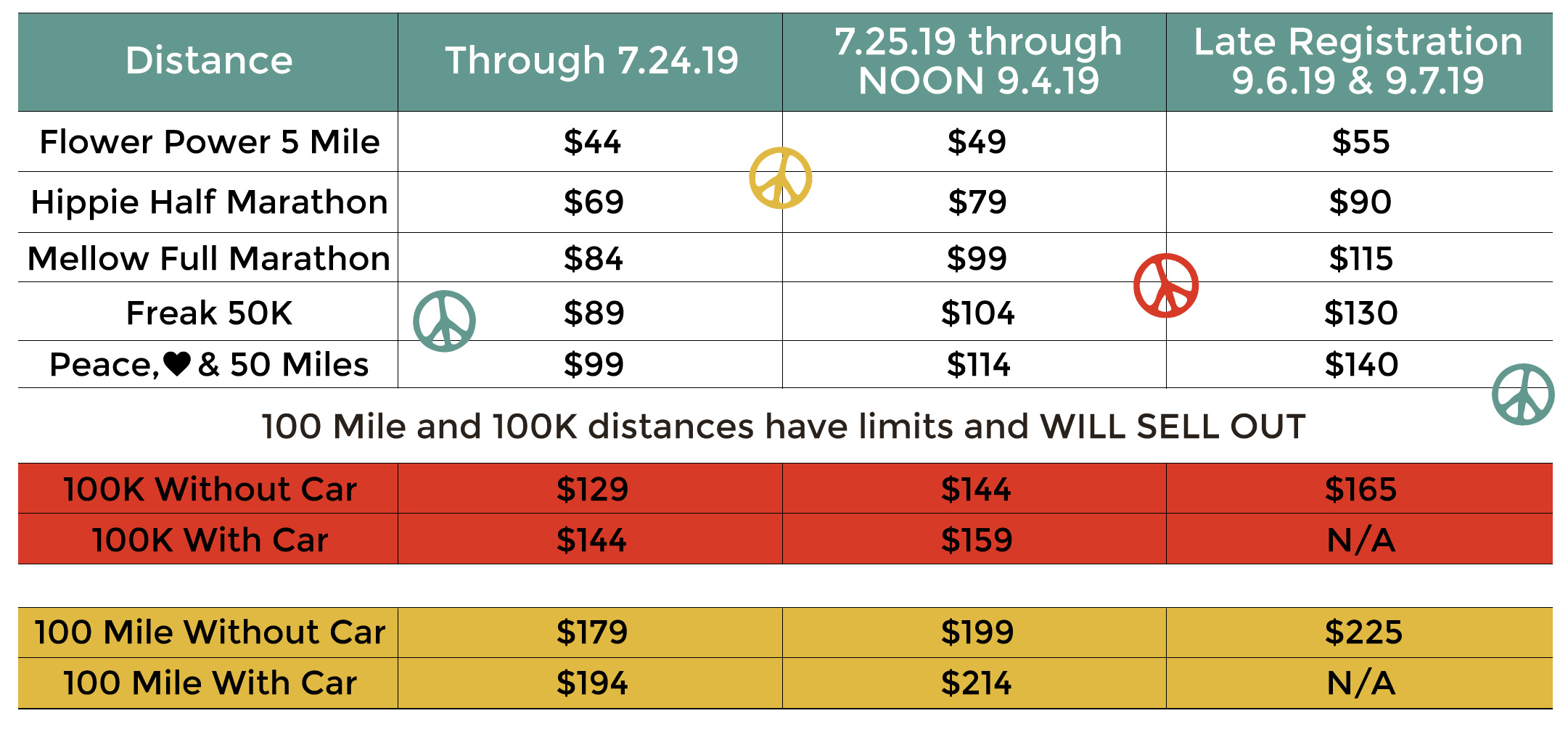 BACK for 2019, add on the Funky Bus 5K!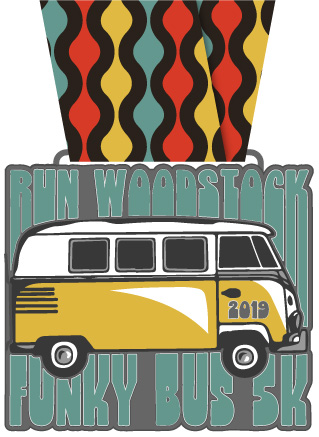 Want additional miles and swag? Join us for the Funky Bus 5K on Friday evening. $20 gets you a custom bib, timed race and a GROOVY Hippie Bus medal. There is a one hour time limit for the Funky Bus 5K. Registration for the Funky Bus 5K will close on July 26th! PEACE!
Late Registration/Packet Pick-Up

Late Registration/Packet Pick-Up is at Hell Creek Ranch, 10866 Cedar Lake Road, Pinckney, MI 48169.
- Friday, September 6 - from Noon - 9PM
- Saturday, September 7 (race morning) from 5AM until 15 minutes before each race starts.
Far Out 5K (Friday night), Feelin' Groovy 5K/5Mile (Saturday night) & Free Love 5 Mile (Sunday morning) are FREE with any Saturday morning race entry or purchase of Weekend Pass!
Munchies!
Friday Pizza - $2/slice
Saturday Lasagna (Veg or Meat), Salad, Roll & Cookie - $12 (Saturday meal included with any 100 mile race entry, show number)